July 8th, 2015
The Day the Dallas Mavericks Died
by Frank Ross
On July 3rd, 2015 DeAndre Jordan verbally agreed to a 4 year, 80 million dollar deal with the Dallas Mavericks.  With the addition of Wesley Matthews as well, it looked like the Mavs were poised to make the playoffs again like they normally do.  All seemed well to be in Dallas after they got rid of Rajon Rondo.  After all, they have a young, athletic center who has the sky as the limit.
Then something unprecedented happened.
On July 8th, 2015 DeAndre Jordan signed a 4 year maximum deal with the Los Angeles Clippers. With the addition of Paul Pierce, it looked like the Clippers were bound to make a run at the championship, and hopefully succeed this time.  All seems well in LA after they got rid of Matt
Barnes.  After all, they have a young, athletic center who has the sky as his limit.
Wait what?
Within a week, DeAndre Jordan changed the fate for himself, as well as the fate of the Dallas Mavericks, the Clippers, and perhaps the whole NBA.  But who is this DeAndre Jordan?  What makes him so valuable.
Simply put, DeAndre Jordan is a rather young, athletic seven foot center.  He is an elite rebounder, excellent defender, but is a liability on the offensive end due to awful free throw shooting.  One of the biggest criticisms on DeAndre Jordan is his overall offensive game. According to DeAndre, part of that reason is he is not getting the proper playing time.
During free agency, Dallas and Chandler Parsons had a magnificent idea to pitch to DeAndre. They pitched that not only DeAndre could get the money he deserved, but he could become the centerpiece of the future of the Mavs.  Cuban told him he could be the next Shaq, Parsons told him he was excited to play with a 5 of his quality, and they stroked his ego better than anyone could have ever done.  After a pretty bad offseason with losing Monta and Aminu, it seemed like Dallas had enough pieces to give Dirk multiple playoff runs before he retired.  With a core four of Dirk, Jordan, Parsons and Matthews, they looked poised once more and decided to not pursue any more free agents and leave the roster as it was. They still lacked depth, but the starting group was good enough to make up for that, similar to what Portland did last year.
Meanwhile in Clipperland, Doc Rivers was absolutely stunned, as was the rest of the Clippers organization.  They just lost their only starting quality center, and with a stacked West, it looked like their window of contention was over.
Then, simply put, DeAndre changed his mind and went back to the Clippers.  With Dallas not pursuing another free agent, they had a major piece of the core, the possible next franchise guy
once Dirk retired, and a 7 foot center with a lot of upside gone.  With Dallas not having their first round pick next year, they cannot tank nor contend for the playoffs without that necessary piece of the roster and a weak depth.  In additions to rumbling that Carlisle may leave, the future of Dallas looks bleak.
But how?  Why?
There was much more to the signing and mind change than meets the eye.  There was a lot of factors, but one factor that without a doubt played a part was Dan Fegan.
Who?
Dan Fegan is an agent that has clients including Dwight Howard, DeMarcus Cousins, and none other than DeAndre Jordan.  Dan Fegan is also a very close friend with the owner of the Dallas Mavericks, Mark Cuban.  The Mavericks recently have had bad offseason after bad offseason and poor trade after poor trade with failures to sign Dwight Howard, Deron Williams, losing Tyson Chandler (twice in a row now), trading for Rajon Rondo, having Jason Kidd go, and of course letting Jason the Jet Terry go to none other than the cross state rival, the Houston Rockets.  Fegan knows his buddy has been struggling, so he decided to convince Jordan to take the max deal with the Dallas Mavericks.  Fegan was acting in interest of himself and Cuban rather than his client.
Fegan has had multiple incidents of disasters with his clients.  In 2012, Dwight Howard was involved in a very bad situation with indecision, drama and appearing to be overall childish when he ultimately forced the Orlando Magic to get him to go to the Los Angeles Lakers.  Dan Fegan
was the agent.  Recently, there has been a disturbance in Sacramento, as the front office and coach George Karl seem split on what to do regarding DeMarcus Cousins.  There was legitimate turmoil for a week regarding the situation and it may still be possible for DeMarcus to be out of Sacramento before the season starts.  His agent is also Dan Fegan.
After DeAndre verbally agreed to his contract, all seemed fine.  However, according to reports, DeAndre Jordan was unsure of his decision and called Doc Rivers to tell him how much he made a mistake and that he wants to play for the Clippers.
So what happens?
Chris Paul, Blake Griffin, Doc Rivers and Steve Ballmer go lobby for him.  They meet with him and ultimately accepts the bid the Clippers offer.  Everything, including "Chris will not be mean to you" to "We'll use you more in the offense" was used.  He signed for more or less an equivalent amount in Dallas.  While this has happened before where players decide to somewhere else the last moment, it hadn't happened quite like this.  This was public, blew twitter up, and had one last strange element.
Once the acceptance was made, the Clippers stayed with DeAndre Jordan in his own house so no one else could get in until he signed his papers.  While it turned out to be not quite a captive situation, it certainly was bizarre as they just played cards with him until he officially signed with the Clippers.  The real kicker is that Cuban and Parsons tried to contact him during the day, but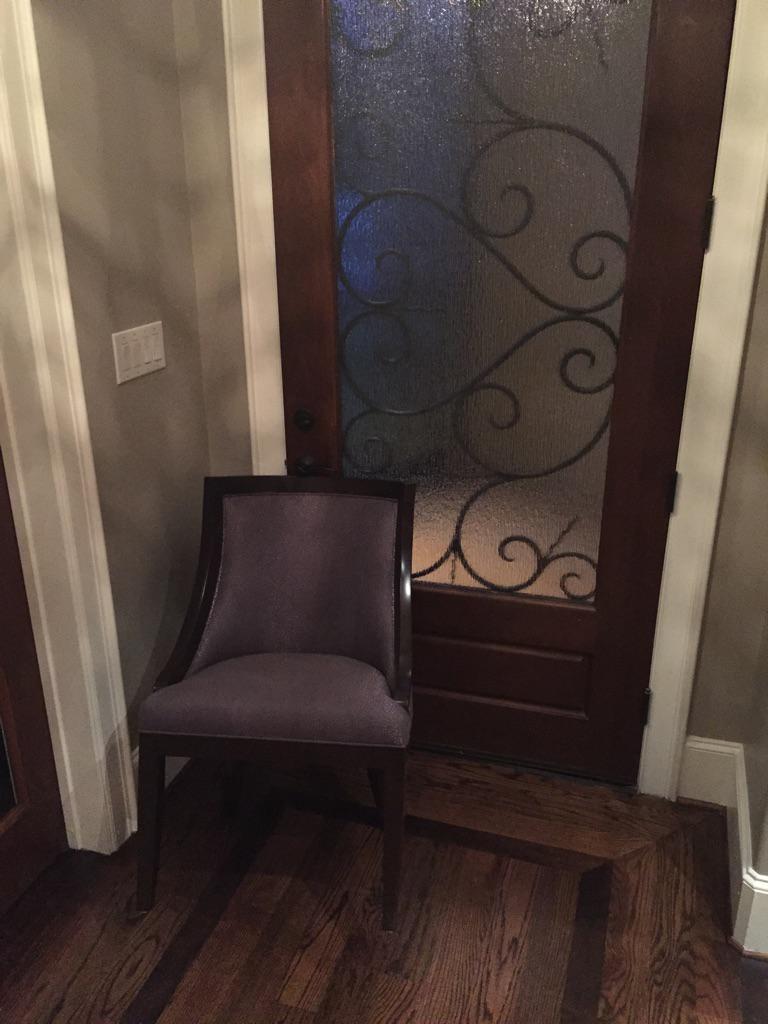 DJ never picked up his phone or even texted them "hey guys change of hearts no hard feelings." Instead, he let Dallas and their front office grow frustrated.  Instead, he ruined a potential quality core four Dallas could use to get in the playoffs.
Ultimately, it was a weird situation.  Whether it was Cuban and Parsons believing DJ's word, DJ being indecisive, the Clippers playing a little dirty, or Dan Fegan, July 8th was an absolute mess that brought Dallas down and brought the Clippers up.  July 8th may even be the turning point of free agency.  Will teams be more cautious and guarantee a handshake instead of verbal word? Will the moratorium period be different and have different rules?  Will Dan Fegan be fired?
Who knows.  Only time will tell.